Home Plan #6786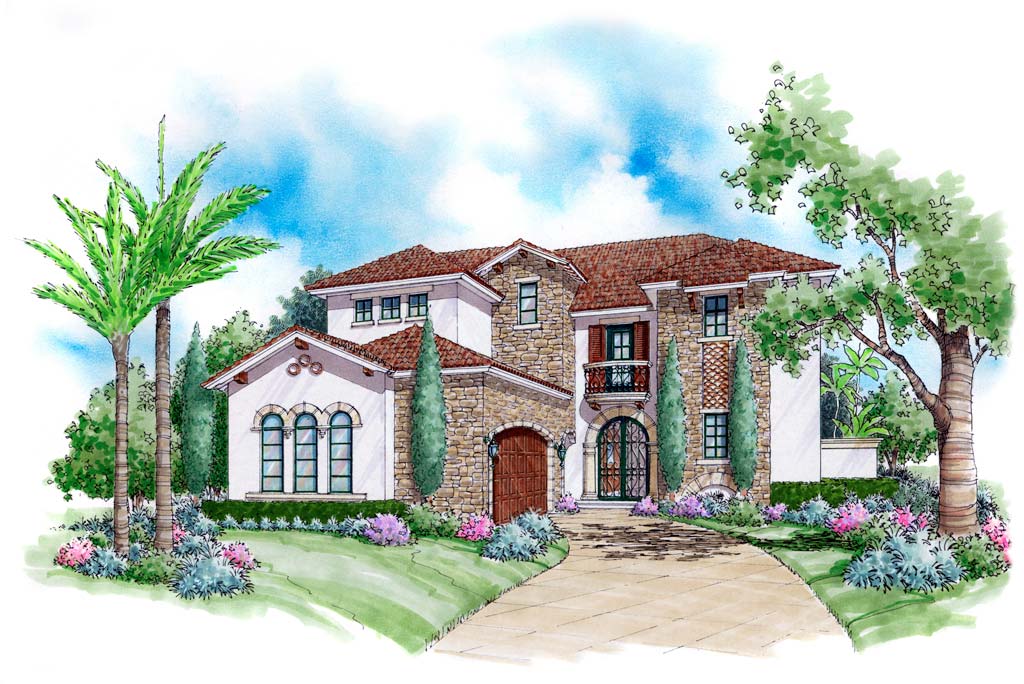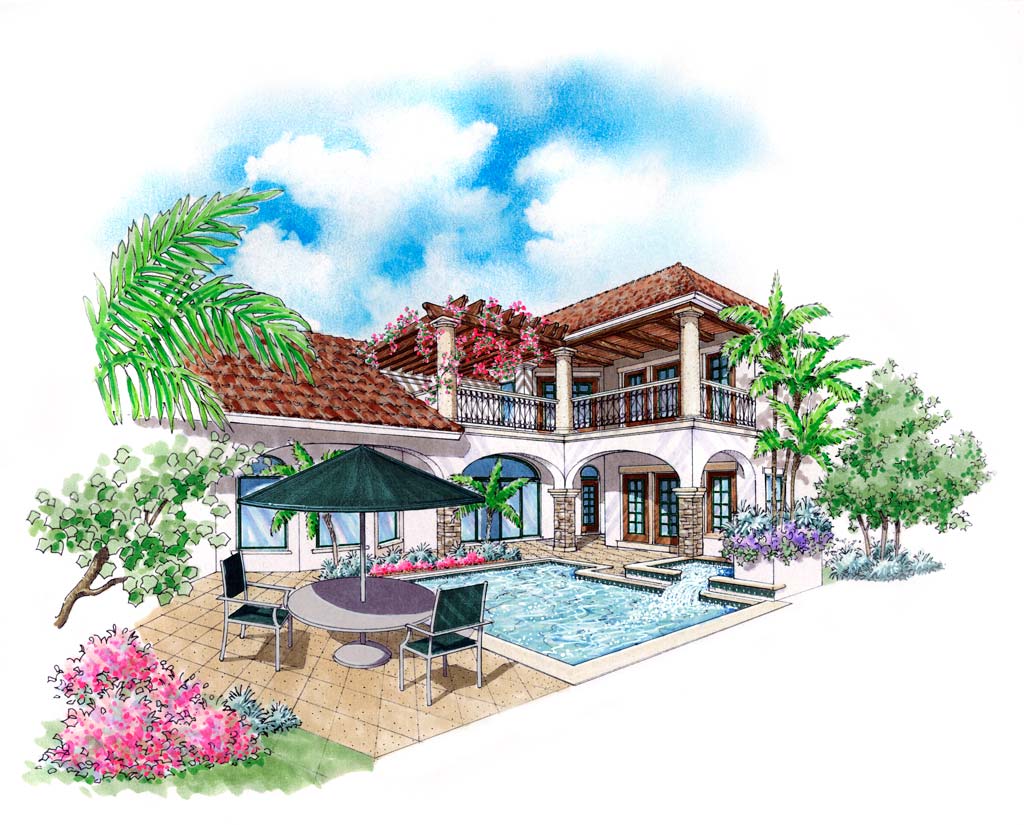 Main Floor Plan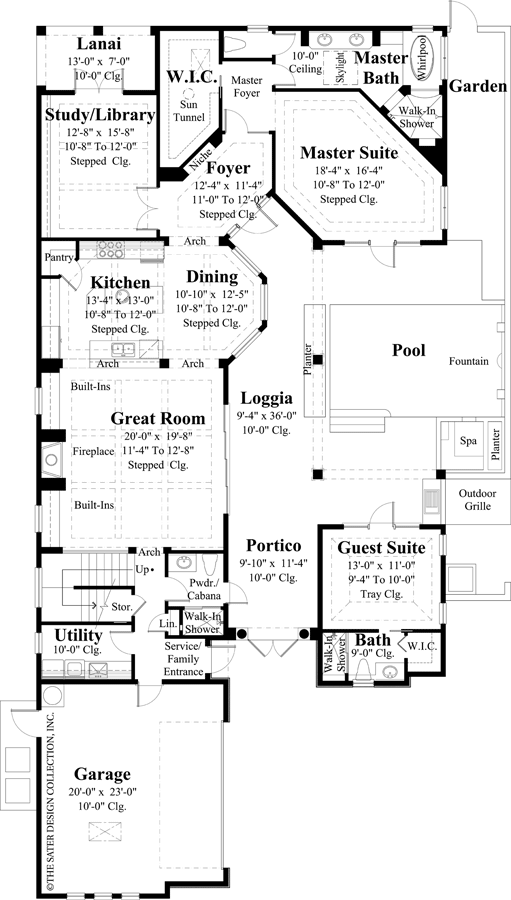 Upper Floor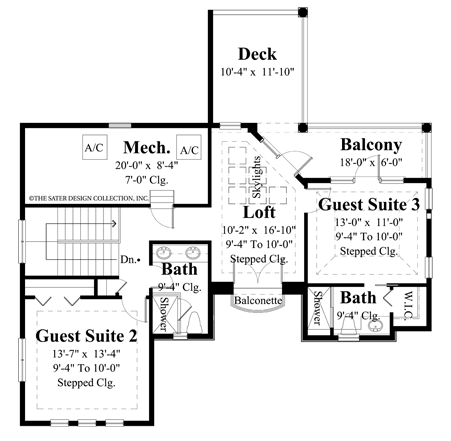 Please Click on an image to enlarge
View Other Plans >>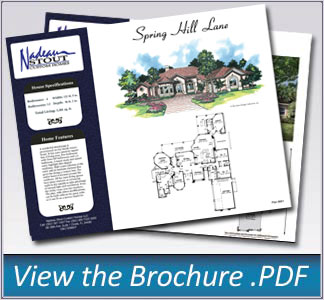 View Floor Plan .pdf
Floor Plan Details:
4 Bedroom/ 5 Bath
2 Car Garage
3031 square feet living
Home Features
Courtyard Home
Mediterranean Design Details
Boxed-Beamed Ceiling
This charming courtyard home features private, family and guest spaces filled with Mediterranean design details and open connections to a central loggia with fountain pool. The great room has a boxed-beamed ceiling, fireplace, built-in cabinetry and retreating glass doors opening to the loggia. The second-level includes a loft, guest bedrooms and decks with courtyard views. The house plan has 3031 square feet of living area, four bedrooms and five bathrooms. It is available with a slab/stem wall foundation.
View Custom Homes Plans